What The Church Is (And What She Isn't)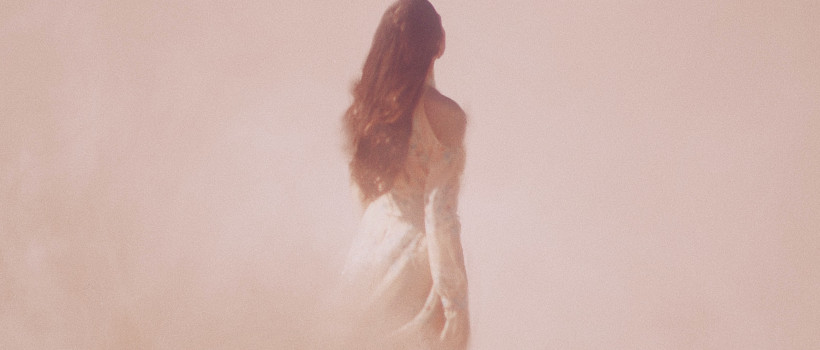 Reading Time:
6
minutes
I really love talking about church.
Not, as in, my church or your church.
Not, as in, what flavour of church, in a denominational sort of way.
And not, as in, which kind of church; mega church, home church, missional church, or cell-group church (and, oh boy, I wish whoever had come up with that last descriptor had really given it a bit more thought…).
I love talking about church, as in, The Church. The bride of the lamb, the woman of valour formed from the saviour's side, the universal, time-transcending, death-defying reality, made up of many individual and diverse parts but united together as one organic, institutional identity.
There is nothing quite like her in all the world.
She is more powerful than the world's greatest empires, having outlasted and outlived them all. While earthly rulers have come and gone, long departed into dust, she remains still.
She is more transformational than alchemy, the almost-magical science of transmutation; changing one substance or organism into something else entirely. For it's within her very body that weak and decaying humans, desperately indentured to sin, are rescued, released, and restored to become children of God who will themselves transcend even death itself.
She is not of this world, for there is no rational, natural explanation for her existence. She is the tangible and visible evidence of an untouchable and invisible God who is Sovereign over all, the King of Kings and Lord of Lords. It is His Spirit that gave her birth, His Spirit that sustains her, His Spirit that saves, seals, and sanctifies her.
She is both a witness and an invitation, a light piercing through the darkness of this cosmos showing who God is, what He's done, and what He's doing still. She is God's hands and feet, His eyes and His heart, His sacrificial love, and His call to radical repentance and salvation to those around her. She is the community of His people, the kingdom now-but-not-yet, an unfulfilled but certain promise of everything that is yet to come.
She is magnificent and yet flawed, a constant work-in-progress as she is shaped into the complete image of the Christ, the one who was God-With-Us. She will be, at the end of days, the light that the nations of the world will walk in, the place where the kings of the earth will bring their splendour; adorned with the glory of God and shimmering like the rarest, most precious jewel ever seen.
This is who she is: a gospel-shaped, gospel-saturated, and gospel-sending living and breathing organic reality.
She Isn't Perfect
What the church isn't is a community made up of people who have everything sorted and who are no longer troubled by sin, disease, death, or disaster. In reality, Jesus brings real people, deeply flawed and very different from one another in life together, into relationship, into the messy, untidy reality that is the church, not because they are worthy, but because Jesus died for them and that is enough.
It's Jesus who is building his church and he builds it through imperfect people who are being made perfect in his righteousness and through his strength. Regular, average humans like you and I are made more than conquerors, because of Jesus.
We still struggle with the impact of sin in our world, and in our own lives. We are acutely aware of God's original intention for His creation and how far from that this world really is. We long, with all of creation, to see humanity released from the grip of disease and death, to see creation restored, to see the peoples of the world living in peace and harmony with one another.
And yet, despite the flaws in ourselves and the failures all around us, the imperfect church is the hope of the world. She is the living reality that God has been and is still working to make all things new.
Long ago, God intended to use the church as an example of His incredible wealth and grace towards humanity and His intention and plan to bring everything together under Christ, for His own glory. She is imperfect and yet magnificent because the living God is the source of her existence and empowerment.
Sometimes it's hard to know how to hold these two realities in tension; that beautiful and incredible collective that Jesus is building, alongside the dark reality that the church has often been a deeply flawed, sinful, and unhealthy institution.
But one thing we know for sure, she belongs to Jesus, He has loved her and redeemed her, and will make her perfect and all glorious at the end of time.
She Is Diverse And Yet United
The Church is made up of those who have put their faith in Jesus Christ for salvation. The apostle Paul in his letter to the Romans makes this clear. "If you confess with your mouth that Jesus is Lord and believe in your heart that God raised him from the dead, you will be saved."
This reality cuts across cultural, economic, gender, and racial divides and it caused no small stir in the early years of the church, as it continues to do today.
Initially planted in the soil of Jerusalem, the gospel message soon spread rapidly beyond Israel; throughout Judea, Samaria, and the rest of the Mediterranean world. In as little as just over 10 years after Jesus' resurrection, Christianity had already reached as far as Rome itself. As Jesus had promised, his followers were to be his witnesses, even to the ends of the earth. Yet the gospel call often demanded radical upheaval in the lives of those who accepted it.
In a world of slaves and masters, the Church soon learned that God's rule of love transcended any man-made law and that in Jesus, both slave and master were equal and were to consider one another as family.
Culturally disparate groups like Jews and Gentiles learned they were not so different after all, that the same God was the source of life for them both, and that both were intended to share equally in the riches inherited as God's children. They, too, were to think of each other as family, children of the same father, equally loved and precious.
Men and women, long considered to exist within a tiered hierarchal structure learned that, in fact, they were two equal halves of an incredible whole, created and intended to work alongside each other in the mission and purpose of God. The long and complex history of patriarchy was subverted by Jesus' redemptive message and restorative ministry, particularly good news for many women.
All those united with Christ are also united in and by Christ, putting on this radical new identity like a new set of clothes. Their differences – and there were many – were brought under the authority of Christ. Each person found equal and common ground in Jesus, and in the reality that they all shared in one Spirit, God's guarantee of their future inheritance.
She's Exclusive And Yet Inclusive
Here's a startling reality: the church isn't made up of good people, people who do good things, people who think Christianity is morally helpful, or even people who happily affirm the historical Jesus.
The church is made up of those who have put their faith in Jesus for salvation and who confess that he is Lord and Christ. Quite simply, if you aren't following Jesus the King then you aren't one of Jesus' followers.
The church exists because of Jesus and for Jesus. Each person who calls themselves a Christian acknowledges they have been saved out of the dominion of darkness and transferred into the kingdom of the Son of God's love. They have placed their lives under the authority of Jesus as Lord and King.
Church people are therefore kingdom people, living in a fellowship under King Jesus, with lives that "are literally connected to things before the creation of the world and extending far into eternity"(Matter Of The Heart). The church is the tangible evidence of the reality of the kingdom of God.
But five Christians getting together for a BBQ, or two Christian mates out catching some waves together is not a church. Although they're all individual Christians, and, collectively, a group of Christians, they're not 'church' simply by virtue of their getting together in a social capacity.
The church exists for a specific purpose and the church gathers (in local expressions) for a specific purpose.
Christians regularly gather in groups, in all sorts of places, all around the world to affirm and oversee one another's membership in Jesus Christ and His kingdom. They fly the banner of Jesus, so to speak, and affirm those who are baptised in his name, through gospel ordinances (baptism and breaking of bread) and gospel practices (disciplining, worshipping, serving, praying, and hospitality).
This is the definition of a local church, an expression of the one, universal church and, in this way, the church is unapologetically exclusive by nature. The church is only made up of Christians.
And yet she's also inclusive in character, or at least ought to be. The good news of Jesus Christ and his kingdom is offered to anyone, no matter their race, gender, status, or situation. There is no sin too great that would bar someone from accepting God's grace and there is no degree of goodness that means a person isn't in need of that same grace.
Before God, we are all in the same miserable situation, dead in our sins, and yet, through Christ, we are all offered the wonder of forgiveness and the hope of more to come; life and life in abundance.
God sent His son as saviour for all the world, not just some people. Not just the people we get along with it, the people whose company we enjoy, or the people who make us feel good. The undeserved gift of grace is offered to all, even our annoying neighbour, intolerant boss, or the shady local car mechanic.
The church hasn't always done a great job of being welcoming to the outsider, of making it comfortable for the skeptical seeker to venture through the doors, of listening to the questions, doubts, or struggles of those wrestling with their faith in belief or in practice. She has oftentimes laid on people burdens too heavy to bear with little tolerance for those of modest faith, who may need much encouragement and discipling along the way.
She has sometimes portrayed the Christian journey as something of a sprint to glory, rather than a long endurance in the same direction with many failures along the way.
Yet her character should reflect the character of God; not willing that any should perish and desiring that all would have the opportunity to hear the message of salvation. She is the space where people can meet with God, where they can grow in faith, where they can fail and find forgiveness, often many times over, and where they can learn to love one another, despite their differences, because of the love they have received in Jesus.
The church is exclusive by nature but should be inclusive in character; diligent in preaching the desperate state of humanity and our need for Jesus, but abundant in grace and kindness, ready to welcome the repentant sinner home.
I Love The Church
I love the church. I love talking about her and thinking about her, and I love being a part of her.
I love her history, in all its grandeur and with all its flaws, but I particularly marvel at her miraculous beginning. From betrayal, death, and seeming hopelessness sprang life and hope, and endless joy.
Over twenty centuries ago, in the still darkness of a garden tomb, the Son of God took his first resurrection breath and, at that moment, his church was born, ignited by the Spirit and destined to last for all eternity. She is imperfect and yet magnificent, flawed and yet more beautiful as each day passes; the visible reality of an unfulfilled but certain promise of everything that is yet to come.
There is nothing quite like her in all the world.