Living Intentionally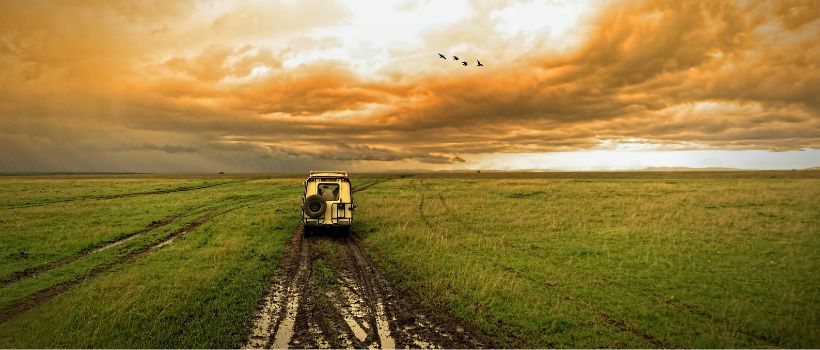 Reading Time:
5
minutes
Life can be described as one long journey with many different paths and choices along the way. Like any kind of journey, the journey of life requires us to be aware, to plan, and to make decisions about how we're going to reach our destination, looking for navigation points and signposts to guide us along the way.
We could choose to relinquish any idea of intentionality, but approaching life in this haphazard, unplanned way makes the likelihood of us reaching our desired destination more a random accident of fate rather than any kind of expected certainty.
Much like a traveller prepares for any kind of trip through careful researching, resourcing, and planning, being intentional in how we live and the choices we make increases the probability of us actually reaching our goal.
Intentionality can be defined as "with purpose" or "an aim or a plan", but more than simply something that one "hopes or intends to accomplish". The dictionary definition of 'intentionality ' is 'thoughts, beliefs, desires, hopes which consist in their being directed towards some object or state of affairs'. It is a word that's connected to specific aspirations, dreams, objectives, or goals, and is the opposite of being aimless, purposeless, mindless, or drifting.
Sometimes people can confuse intention with action. Yet living intentionally doesn't require massive, dramatic action. While it would be impossible to live intentionally without some kind of action, it shouldn't be confused with doing. Intention falls into the category of being; who we are and who we intend to become.
Living mindfully, or intentionally, then, is learning to value 'being', as much as we value 'doing'. It's operating with purpose, rather than on autopilot or being disconnected from what's going on.
Living intentionally requires us to ask who am I right now, and who will I be in the future. The question of 'how do I make that happen' becomes a natural result of the mindset of intentionality.
Living with intention doesn't complicate life or overstress it, it simplifies life. It allows you to live on your terms, proactively, in the direction of your purpose. It clarifies everything that you're surrounded by and allows you to strip away the complexities that don't fit with your desired goals, aligning what you do with your personal values and who you intend to become.
It's important to remember that living intentionally doesn't necessarily guarantee successful or happy outcomes in every scenario. What it does guarantee, however, is the ability to navigate life's ups and downs in a positive way. Paul the Apostle commented on the value of self-regulation and true happiness (which is not found in circumstances or possessions), when he says, "I have learned in whatever state I am to be content" (Philippians 4:11-13). He knew who he was and he knew where he was going and in knowing this, he was able to be deeply content, despite some terrible circumstances he experienced.
When we consider intentionality in the light of spiritual life, we realise just how important living intentionally is to achieve our goal.
The goal of being more like God doesn't come naturally or happen randomly, it requires purposeful choice in a specific direction. Having the mind of Christ is something that is developed in us, not something we're naturally born with.
There's a whole chapter in the Bible devoted to ordinary people made remarkable by the intentionality of their choices. Consider the impressive lineup of men and women found in Hebrews 12, who found their place there by their intentional and responsive obedience to the work of God in their lives. Who they were – their belief, their mindset, their intentions – was what God approved of; their actions were secondary to the way – or better yet, the direction – in which they chose to live.
Intentionality can be synonymous with mindfulness, that is, choosing to be mindful and ready to respond as and when situations arise.
The book of Romans tells us how important it is for our minds to be transformed (12:2), and the letter to the church at Philippi tells us what our minds need to be transformed by (4:8) but it is the letter to Timothy that really shows us how this is done (2 Timothy 1:7) – "the Spirit God gave us does not make us timid but gives us power, love, and self-discipline".
We've been given the ability to be transformed by the Spirit of God through powerful, intentional choices in our lives. God's Spirit motivates us to love and self-discipline, emotions that are connected to our spiritual health. It's our emotions that tell us important data about our personal values and learning to listen and respond to those emotions, in step with the Spirit of God, forms a powerful framework for intentional living.
Here are 5 areas I believe we can focus on that will help us live more intentionally and mindfully each day:
1. Be present: make contact with the present moment.
Focus on where you are right now. Appreciate the present moment and learn to let go of past distress or future worries. Allow the peace of God to sit comfortably in your heart and really spend time being in the present. Ask yourself, who am I in this present moment and what am I seeking to cultivate in this present moment, without any sense of judgment around those questions.
2. Be aware: be aware of your thoughts and feelings.
Listen to what your emotions and thoughts are telling you, again without judgment. Emotions are important data, aligned with your personal values, and listening carefully to these will better help you to make intentional choices and decisions as you move forward.
Ensure that the choices and decisions you make are responsive, not reactive, and that you're connecting emotionally in that process. However, don't be led by your emotions or thoughts alone, but rather, consider what information they might be trying to tell you and use that information to make more intentional choices.
Is what you're doing connected to your purpose and leading you toward your goal? This may include making choices that others might think of as 'purposeless', such as saying 'no' to something (when normally we might feel compelled to say 'yes') or taking time out from activities or people (when normally this would seem antisocial or lazy). Remember, for every 'yes' – things that we step into or agree to, there is a corresponding 'no' – things that we choose to move away from or not participate in, and vice versa. 'Yes' or 'no' are not 'right' or 'wrong' but rather are considered outcomes of our intentional way of living: knowing what to pick up and knowing what to set down.
3. Be non-judgmental: allow things to be as they are not as you would wish them to be.
Learn to withhold judgment of situations or people. You aren't in control of everything or everyone and allowing your thoughts to focus on unpleasant circumstances or people in a judgmental way only causes unnecessary stress and anxiety to ourselves. It also distracts us from being able to make positive, intentional choices in the moment, which are related to our own personal values.
Instead, learn to be with things as they are and ready to change mindfully when it's required.
4. Be compassionate: calm the inner critic.
There is no condemnation for those in Jesus, yet we often replay our failures over and over, hyper-focused on where we failed or what we did wrong in the past.
We need to accept what has been with compassion, understanding that whatever has happened, good or bad, can't be undone. Yet those things are also lessons, and offer us guidance and a sense of renewed direction in decisions we are yet to make.
When we fail to accept our past decisions with compassion and understanding, we hold ourselves back from receiving the wisdom that those experiences bring and using those lessons to make better, more informed decisions in the future.
5. Be connected: find your tribe.
We were not meant to do this journey of life alone. Part of living intentionally includes choosing to walk alongside trusted companions, those people who constantly direct our attention to the significant things of God, who encourage us to be our most authentic selves, despite difficulties, and who love us wholeheartedly through good times and bad.
Paul the apostle tells us to 'be followers of me, even as I am of Jesus'. Paul isn't trying to impress us with his importance or success, rather, he's pointing to the interconnected, intentional nature of Christian life. We look to others and, ultimately, of course, to Jesus, for guidance, mentorship, and companionship in the journey of life. Connectedness through community is a key aspect of being intentional in our lives.
Finally, be fearless in pursuit of what sets your soul on fire. As scripture puts it: "Love the Lord your God with all your heart, with all your soul, with all your mind, and with all your strength… Love your neighbour as yourself."