Walking With God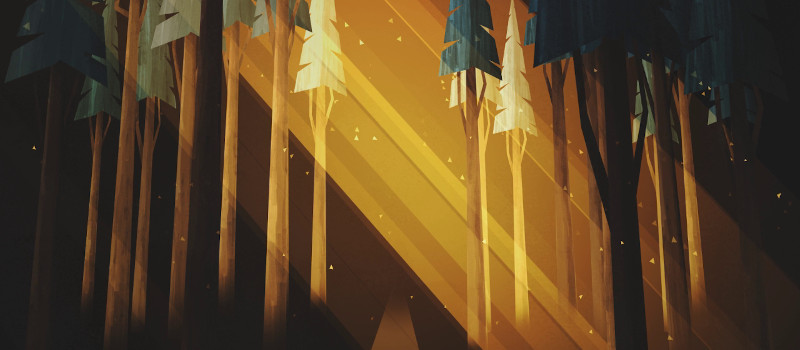 Reading Time:
7
minutes
(Not a reader? Take a listen instead ⇓)
"He has told you, O human, what is good; And what does the LORD require of you, but to do justice, to love kindness, and to walk humbly with your God." | Micah 6:8 NAS 1977
Knowing And Being Known
At the heart of us all is a deep desire to be known; to be so intimately connected with another person that it's as if we are no longer two people but one – 'a single soul dwelling in two bodies.' There are many of us who are lucky enough to experience that kind of affinity with another person; sharing empathy, support and kinship in a close human relationship like no other. Our experience of marriage, that of committing to another person and them to us, is one of the most intimate and fulfilling relationships we will have in this life.
Yet nothing will compare to knowing and being known by the One who has breathed life into us, animating our flesh and bone and 'in whom we have our very being.'
God intended that humanity would seek Him, reach out for him and desire to be close to Him in relationship. He is not far from each one of us, as near as the tongue in our mouth, as close as the heart in our chest. (Acts 17:28, Romans 10:8)
In moments of quiet worship, in stirring songs of devotion, in times of disappointment, heartache and despair, the emotions that overwhelm our hearts all serve to propel us towards seeking and loving the One who rings our hearts like a bell. (Abraham Heschel)
Our days are numbered, yet we were made to walk with God. Perhaps we all feel that pull and longing, in the secret places of our hearts, to return to the place in the beginning, to the cool shade of the garden, where God once walked with us.
A Perfect Eden
In that garden, in the beginning, Adam and Eve were in close relationship with their Creator. The world that existed at that time was 'very good', a perfect Eden where God's glory shone softly between the tall, slim trees and Heaven and Earth were as one. In the middle of the garden, grew two trees; the Tree of the Knowledge of Good and Evil and the Tree of Life. From one tree Adam and Eve could freely eat, but the other was forbidden to them, prohibited from being eaten and not even to be touched. Life, and life abundantly, flowed from one and certain death would be the result of eating from the other.
It was such a small thing, only one bite, and yet the result of their disobedience was catastrophic. The evil of sin entered God's good world, and would eventually spread like a dark, cancerous mass across the surface of the earth.
A sentence of death was passed, not just to Adam and Eve, but to all who would come after them. The way to the garden – to the place where God had once walked with them – was barred. The oneness with God that had existed before sin entered the world had been broken and a great chasm now lay between the Creator and His children.
A Communion Of The Heart
This expression, "walking with God" is used often in the Bible and means, 'not merely God's knowledge of a person, but also a person's response to God. Practical obedience, along with a communion of heart and will, are described as "walking with" or "before God." (Genesis 5:22; Genesis 6:9; Genesis 17:1; Psalm 56:13; Psalm 116:9)' (Elliots Commentary)
The first person that we're told 'walked with God' after the catastrophe that unfolded in the garden was a man named Enoch (Genesis 5:21-24). Chapter 11 of the book of Hebrews, a famous chapter cataloguing many faithful individuals, tells us that Enoch was taken from this life and didn't experience death. The commendation of him was of "one who pleased God" (Hebrews 11:5). The word used for walk in the commentary on Enoch's life in Genesis means, in Hebrew 'to come, go, walk'. It carries the idea of coming and going with God – that is, that Enoch was in complete union with God and agreement about where they were going together. He walked alongside God on a daily basis, going here and there in life but always at God's side.
This idea of 'being at God's side or being near to God' being related to faith is recognised by Paul the Apostle in his thoughts about Enoch (Hebrews 11:6). He verbalises what is surely a connection between the two ideas: "And without faith it is impossible to please Him, for whoever would draw near to God must believe that He exists and that He rewards those who seek Him" (Hebrews 11:5-6, ESV). Walking with God, Paul seems to be making clear, is synonymous with a 'faith that pleases God'.
"Can two walk together without agreeing where to go?" | Amos 3:3, BSB
"Will, then, God walk with a person, guiding, shielding, strengthening him, if that person is not in harmony with Him? He (Amos) illustrates the truths that all effects have causes, and that from the cause you can infer the effect. The "two" (here) are God's judgment and the prophet's word. These do not coincide by mere chance, no more than two persons pursue in company the same end without previous agreement. The prophet announces God's judgment because God has commissioned him; the prophet is of one mind with God, therefore the Lord is with him, and confirms his words." (Elliot's Commentary)
An Invitation To Deeper Relationship
Abraham, called the friend of God (James 2:23), was summoned deeper into relationship by the invitation of God to 'walk with Him'
"I am God Almighty; walk before me faithfully and be blameless." | Genesis 17:1, NIV
Abraham is known not only as the friend of God but also as the father of faith, demonstrating the reality that 'walking with God' and the action of faith in our Christian lives is one and the same thing.
Faith is what brings us to that place of being 'put right with God' but it's faith, meshed with action, that really brings us into a full relationship with Him. The all-encompassing meaning of belief is intrinsically linked with the actions that back it up – seamless believing and doing. It's not the doing that makes us right, but it's impossible to show our faith, without the doing.
The apostle James, in his letter to the believers, tells them that separating belief from action is like separating a body from the life force or spirit within – all that's left is a corpse. (James 2:18-26). As Eugene Peterson so aptly puts it, "Wisdom is not primarily knowing the truth, although it certainly includes that; it is skill in living. For, what good is a truth if we don't know how to live it? What good is an intention if we can't sustain it?"
It's faith, coupled with action – believing and doing – that elevated Abraham from being not just a father of faith but also the friend of God – participant in a close and intimate relationship of knowing and being known.
The Psalmist also spoke of the comfort of knowing and being known – that God's presence was always at his side.
"Even though I walk through the darkest valley, I will fear no evil, for You are with me; Your rod and Your staff, they comfort me." | Psalm 23:4, NIV
'Walking with God' means simply that we are God's people. We are intimately known by Him and He is known by us. This is a relationship where God's presence is truly living with us and we are walking alongside Him, each and every day of our lives.
A Promise Of Reconciliation
This has always been the comforting promise from God to His people (Leviticus 26:12, Deuteronomy 10:12, 1 John 1:7), firstly to the nation of Israel and then flowing and expanding outward from Israel to include all of humanity in the new covenant:
"I will walk among you and be your God, and you will be My people." | Leviticus 26:12, NLT
"I will make my home among them. I will be their God, and they will be my people." | Ezekiel 37:27, NLT
"For we are the temple of the living God; as God said, "I will live with them and walk among them, and I will be their God, and they will be my people." | 2 Corinthians 6:16, ESV
Jesus was the exact representation of God and the very imprint of His nature (Hebrews 1:3, John 14:10-11), the Word-made-flesh who took up residence amongst us (John 1:1-14).
By knowing him, we could truly know God and the promise of reconciliation could be seen clearly for the first time; so close we could reach out and touch it. The morning of that resurrection, it was as if all the world waited, in breathless anticipation, for the moment when restored relationship became a reality and we could once again walk with God.
Through the blood of Jesus, the painful separation between us and the One who loves us best, has been healed. The ravine of sin has been bridged and we who were once far off from God, are brought close again, in perfect, harmonious relationship.
A Life Alongside God
Walking with God is sometimes equated to simply 'living a moral life', but I believe this misses the point.
Firstly, there's nothing simple about living a perfect, moral life. And while the Christian life is certainly about trying to do the right thing, we will actually never achieve a morally acceptable life. Only Jesus achieved that and it's only through his victory that we are conquerors, but certainly not through our own efforts. Walking with God isn't about achieving perfection, not at the core of it all.
Walking with God is about a life spent alongside God and, as a result of that choice, producing the kind of faith that is real and pleasing to God. It's about relationship; a decision of the heart to choose the way that God is walking, not our own, and to pursue that path with Him.
This is a faith that isn't just a thought or a hope or a list of unemotive 'do's' or 'don'ts' but forward motion in real communion with God, as a Father and as a Friend. "Walking with God' is deeply connected to the idea of having living faith – that is, faith expressed through action, not merely subscribing to a set of beliefs. It's living in the delicately balanced tension between faith and works and ensuring that the things we're convicted of find real demonstration in our conduct.
Corinthians confirms that walking with God is by faith (2 Corinthians 5:7) but this is faith demonstrated not just in saying what we believe but doing what we say we believe.
It isn't an intellectual exercise – knowing things about God – but a choice of the heart, intimately knowing God, His character, His will, His greatness and majesty, and then choosing humbly to walk alongside Him every moment of our lives. We'll get it wrong more often than we'll get it right, but we have faith that 'the blood of Jesus cleanses us from all sin' and we have confidence that his sacrifice enables us to draw close to God and choose relationship again with Him. This is where conviction and conduct meet in glorious union and we are truly 'walking with God'.
"We don't believe something by merely saying we believe it, or even when we believe that we believe it. We believe something when we act as if it were true." | Dallas Willard (1935 – 2013)
"It's possible for a man to spend so much mental energy in discussing and rediscussing the simple element of truth that he never puts what has learned into practical effect, and this is probably why some people have drawn a fictitious distinction between matters of morality and what have been called 'mere questions of doctrine'. Sound doctrine is the foundation of sound morality and right action is simply right doctrine in practice. By putting on the whole armour of God, we must have our feet shod with the preparation of the gospel of peace. Our shoes are in use every step of the way. We are not always using the sword of the Spirit to the throwing down of fleshly strongholds; but we are always walking, whether in war or peace, whether surrounded by the wicked and assailed by fiery darts, or in the assembly of the saints and hearing words of cheer. Our 'walk in life' covers all this experience." | Islip Collyer, Conviction and Conduct (page 97, 106)
On Earth As In Heaven
Awareness of and responding to the love of God is at the heart of our Christian lives. We are who we are, first and foremost, because of God revealed in Christ. Because of Jesus, sin has been defeated and death no longer has the final word. "There's nothing more to separate us from the promise, the words of a living hope." (This, My Soul | The Gray Havens)
The truth is that 'walking with God', that beautiful, expansive, all-enveloping phrase, is what draws us back into the light, where we can stand naked and unashamed in the glow of God's glory. Choosing to walk with God, in a repaired relationship through Jesus, returns us to that garden, to the place where everything was 'very good' and where every heartbeat of our life echos to the will and glory of our Creator.
"How great the chasm that lay between us, how high the mountain I could not climb. In desperation, I turned to heaven and spoke Your name into the night. Then through the darkness, Your loving-kindness tore through the shadows of my soul. The work is finished, the end is written, Jesus Christ, my living hope." | Jesus Christ, My Living Hope, Bethel Music
---
Two worship songs, in particular, were the inspiration behind this article. The first, 'Your Glory' by All Sons & Daughters, is a beautiful reminder of the purpose for which we were created and to which we're all called. The second, 'This My Soul' by The Gray Havens is a compelling retelling of the story in the beginning: the perfect peace of Eden, disrupted by sin, but promised rescue, redemption, and restoration, at great personal cost, by the Creator Himself.